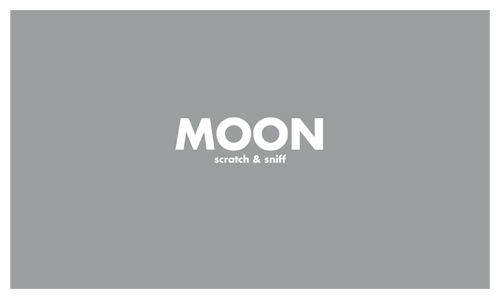 MOON scratch & sniff

Silkscreen, 270 x 170 mm. Edition 300
2010
This image is imprinted with the Smell Of The Moon as described by
Apollo 16 astronaut Charlie Duke and designed as a scent for us by
flavourist Steven Pearce at Omega Ingredients, UK.


»It is really a strong smell. It has that taste – to me,
gunpowder – and the smell of gunpowder, too.«

Charlie Duke, Apollo 16, 1972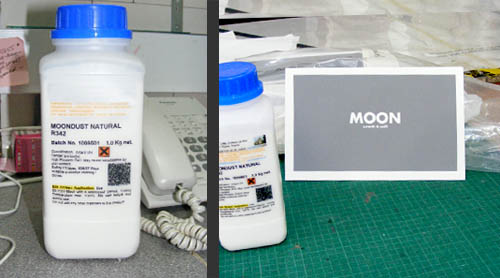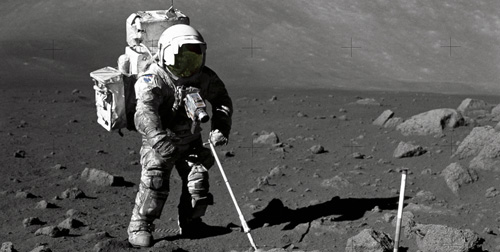 (top) Moon Smell, WE COLONISED THE MOON, Hagen Betzwieser, Sue Corke))
(bottom) Apollo 17 astronaut Harrison Schmitt covered with lunar dirt. nasa.gov))


---

Moon, Scratch & Sniff is commissioned by the Stedelijk Museum, Amsterdam
and was launched there as part of an event on olfactory art in September 2010.

The print is a forerunner for the installation ENTER AT OWN RISK,
commissioned by The Arts Catalyst and FACT.

Prints available now from Edinburgh Printmakers, and the Fruitmarket Gallery in
Edinburgh from December 2010.

do it - smell it
Curated by Caro Verbeek
Stedelijk Museum, Amsterdam


---

Boing Boing, "Moon Scratch and Sniff"
Hufington Post "What does the moon smell like? find out with this scratch and sniff"
dailymail, "One small sniff for man: Artists create posters 'that smell like the Moon"
cnet, "Scratch and sniff this art for a waft of moon"
AOL News,"Astronauts, Artists Agree: Moon Stinks of Gunpowder"
Fox,"Artists Create Moon 'Scratch and Sniff"
Stuff.co.nz, "Scent of the Moon revealed"
ARTnews,"Scent & Sensibility"


---

Featurd on 16 January 2012 in BBC Stargazing LIVE - Back to Earth Episode 1
Tweeted by Dr. Lucy Green, Mullard Space Science Laboratories, UCL