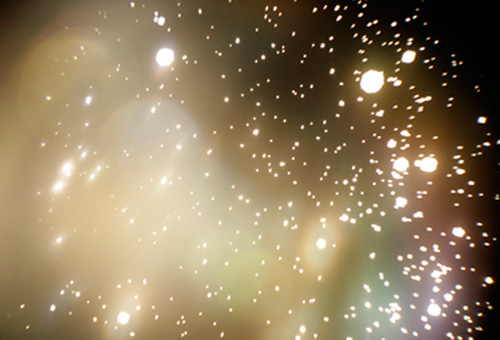 Lost in Space
OHPen Surface, Malmo, Sweden
Workshop and Exhibition, 2009

A planetarium, using an overhead light projector and simple electronics to project star maps on to walls and ceilings. The OHP is covered with aluminium plates laser cut to shine precise constellations into a black out room, in which people can draw with chalk to map the stars.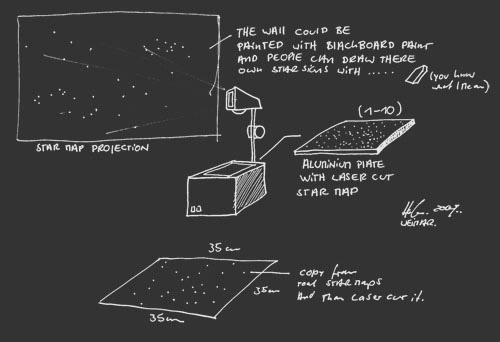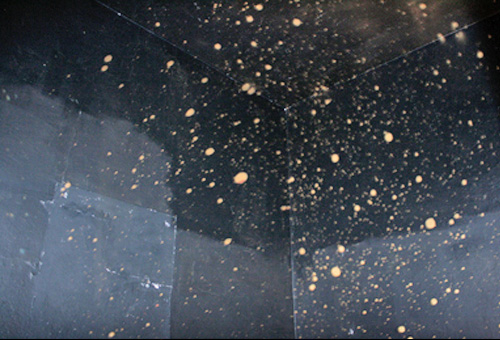 ---

Lost in Space

ACC Gallery Weimar, Germany
part of the »On Indefiniteness«, Institute of General Theroy, 2009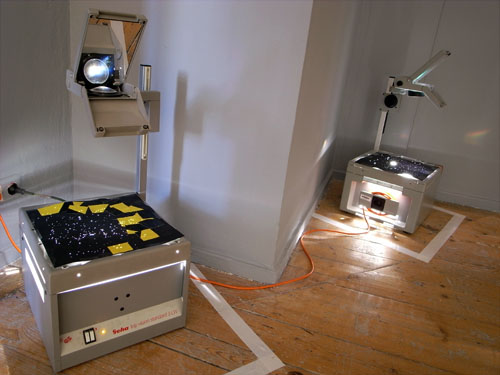 Starmap generated with Stellarium a free open source planetarium.