June, 2015
dark frame / deep field
As Good As A MOONROCK and Frigoris and Tranquillitatis are on display.
Private View: Wednesday 3 June, 6 - 9 pm
Show runs: 4 June - 1 August 2015

Breese LITTLE, London

Curated by Melanie Vandenbrouck and Marek Kukula
(Royal Observatory Greenwich)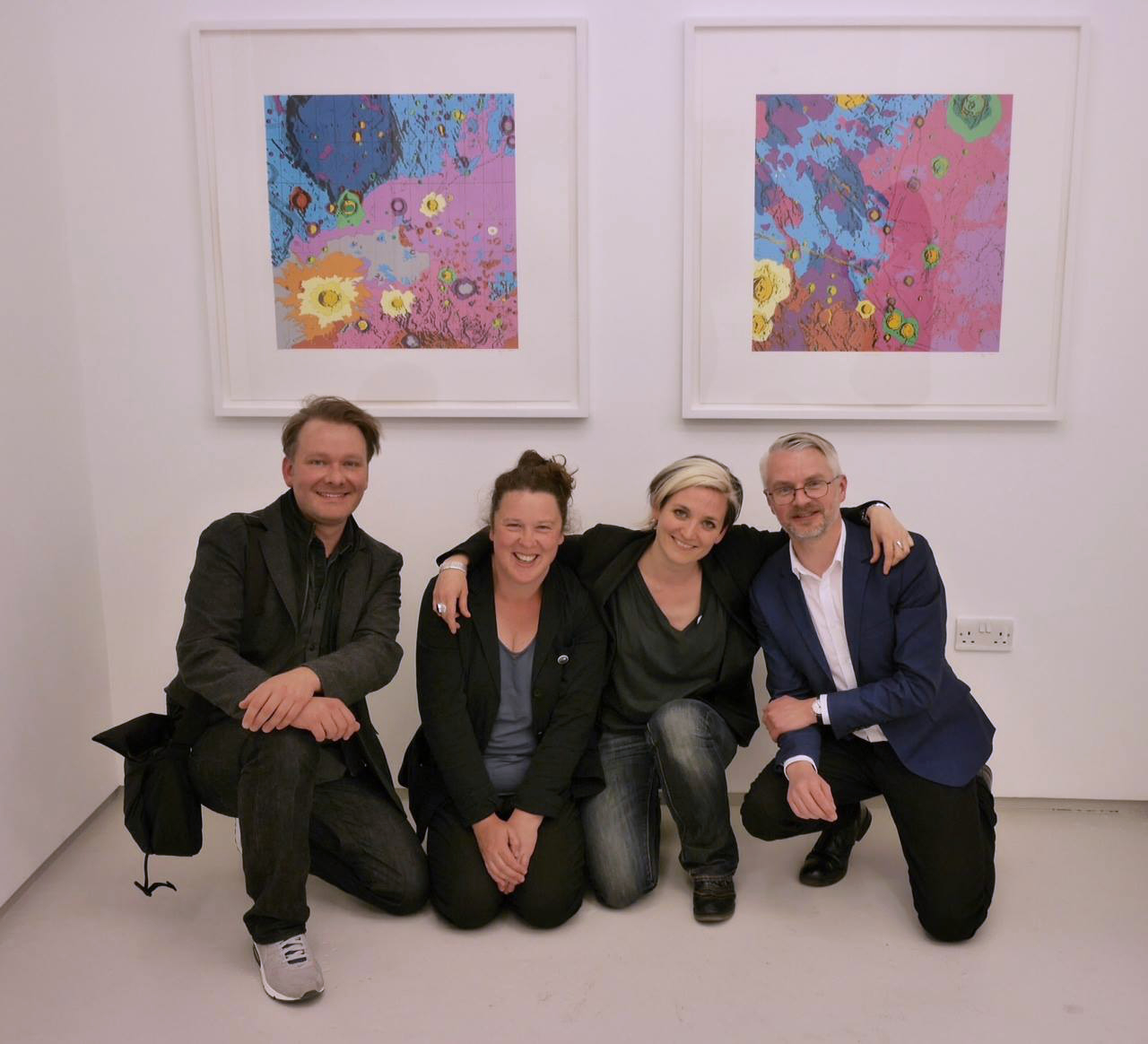 Hagen Betzwieser, Sue Corke, Melanie Vandenbrouck, Marek Kukula
On Display:

As Good As A MOONROCK
2012

Object, Sculpture
JSC Lunar-1A Simulant, Plaster, chickenwire
Display Cabinet, 62 x 32 x 65 cm
The demand for moondust for scientists—to study and conduct experiments with—exceeds the very limited stocks now on earth. NASA has therefore licensed the production of a synthetic simulant.

The classic plaster rocks of science fiction movies are three-dimensional painted fantasies.

The heart of this rock is in this way as humble and typical. But, it's surface is officially, as good as the real thing.


Frigoris / Tranquilitatis
2012

Silkscreen
90 x 90 cm (paper size), 60 x 60 image
Edition 10 + 3 AP

Detail of geologic map created by the United States Geological Survey for NASA
prior to the first Apollo missions. The start of an ongoing series.